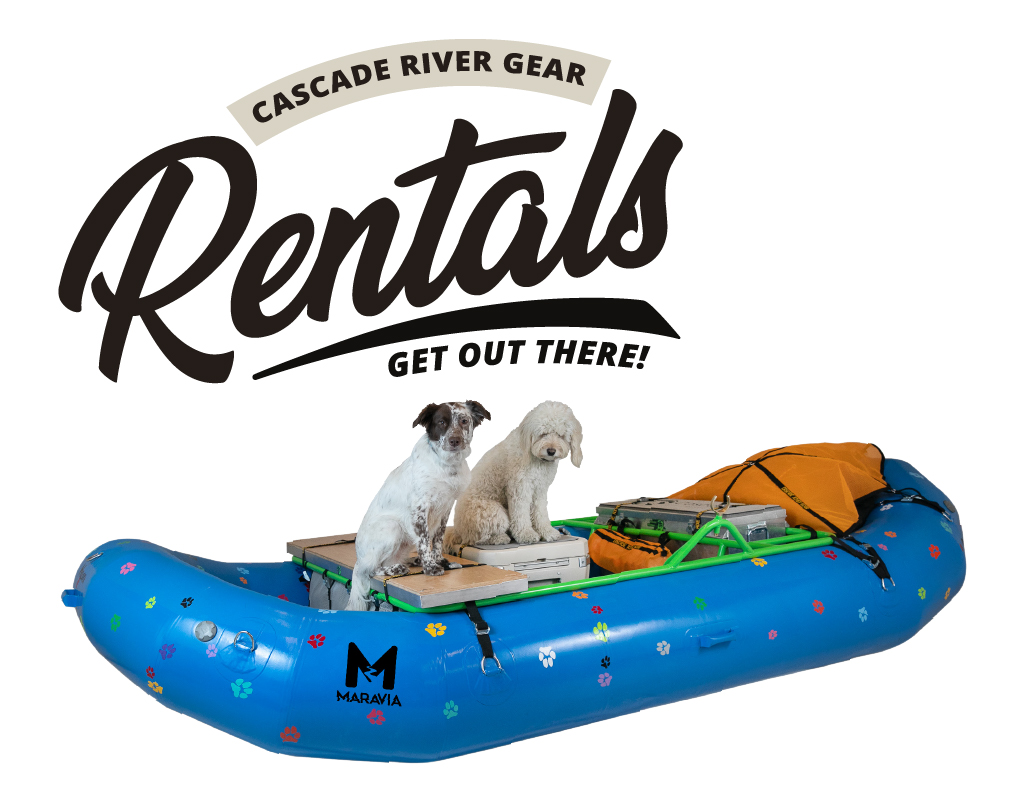 Did you get lucky this year? Need a boat? CRG's got you covered. Every year we put brand new boats and gear into our rental fleet to give our customers the ultimate rafting experience on their favorite overnighters. Every package comes fully equipped so your work is done before it starts. All you have to do is load up, head to the river, and row, row, row your boat. We also want to give our amazing customers the option to 'try before you buy'…this means that you can apply up to $250 of your rental fee to a boat purchase after use. Please call for details. 800.223.raft Yeehaw!
*****In order to ensure the safety of our customers and other renters around COVID 19, we are thoroughly sanitizing equipment before and after use. To make this possible we are adding a $50 cleaning fee to rentals during this time. 

*Except it's BYOG …..(bring your own groover)

** Dogs not included in Rental Package.
***All rentals must be picked up after 2:00p
****All rentals are due back to Cascade River Gear on the last day of your rental by 5:00p or late charges will be applied.