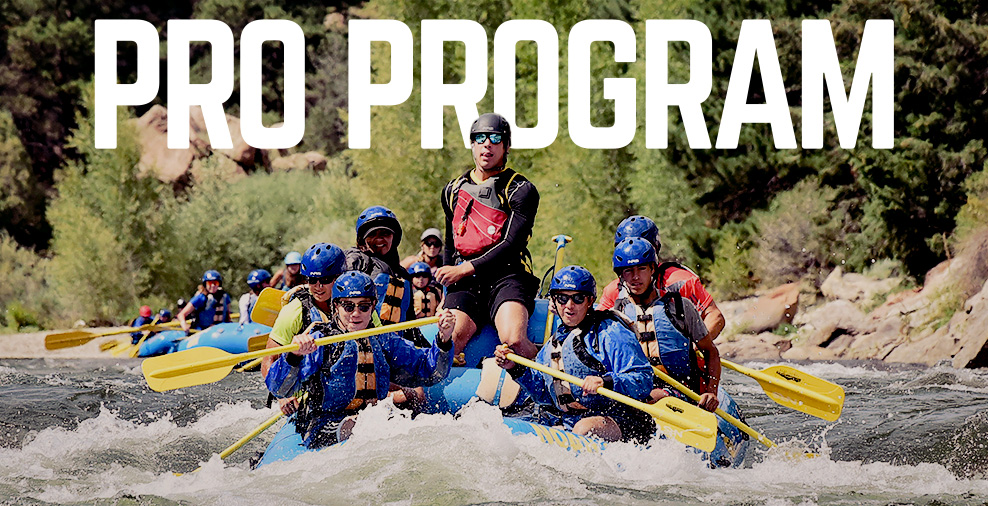 We invite you, as a leader and professional whitewater enthusiast, industry partner, to apply for CRG/Maravia Pro Program status! We'll trade you wholesale pricing for your tips, product reviews, social media posts and referrals. Meet the eligibility requirements, fill out and submit the application, and once approved, we have a deal. We're excited to share with you!
Requirements
Applicants need to reapply yearly and must have in-season, full-time employment or an owner/operator in one of the following fields:
Members receive wholesale pricing.  The discounts vary by product. Pro Deals can not be combined with other sales or discounts.
Membership for the Pro Program expires annually. You must submit a new application with eligibility to be reinstated.
Members are responsible for shipping costs. Cost is applied at time of shipping, once calculated.
Under no circumstances does the Pro Program discount extend to friends and family. If you purchase for others, your Pro Account will be permanently terminated.
Under no circumstances does the Pro Program allow for re-sale of purchased items. Re-sale of items will result in permanent termination of Pro Program account.
The five-year commercial warranty applies to all Pro Program Maravia purchases.

CRG/Maravia reserves the right to accept or reject an applicant at our discretion.  We also reserve the right to terminate a pro member if we are concerned in any way about their representation of our brands.
Your Responsibilities as part of the Team
Share your love of our gear with your clients, friends and family.  Represent all our brands with a healthy, positive attitude towards the gear we love to work and play with!
Post, post, post! We would love to see photos posted on Social Media. Please tag us in your (appropriate) posts #CascadeRiverGear #maraviarafts @CascadeRiverGear @maraviarafts
Apply now to be a Pro Ambassador for Cascade River Gear & Maravia Rafts!
You will be notified of acceptance to this program once all proof of eligibility and application has been received.  Please send any questions or correspondence to proguide@cascaderivergear.com